We were pleased to receive this note from Don Campion of ECWA Hospital, thanking us for our donation of equipment.
Check these pictures out – the eye center waiting room is overflowing so they had to set chairs up outside for the patients as well.
Most are in need of caract operations.
You have enabled eye sight to many many – THANK YOU!!!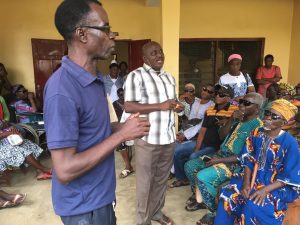 Have a wonderful week-end!
Don, Sueanne & Robert