Refurbished and Pre-Owned Equipment
Used Optometry Equipment
Gold Coast offers high quality used and refurbished products at reasonable prices to fit any budget. This cost-efficient used ophthalmic equipment passes our stringent quality assurance tests and come with a limited warranty. Every piece is tested and brought to original manufacturers standards to assure our clients of reliability and performance. Please contact us for a complete list of currently available equipment.
If there is a specific piece of refurbished or pre-owned equipment desired for your practice, Gold Coast will make every effort to locate this for you.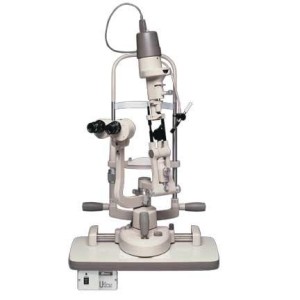 New Versus Used
When you picture used ophthalmic equipment, do you imagine a garage sale full of half-broken, outdated, and worn out tools? Think again, because the used equipment we offer is top-of-the-line and in like-new working condition. Rather than dropping a few extra thousand on the very latest technology, you could purchase a less expensive product sold to us by another practice after very little use. Likewise, if a part of ophthalmic equipment suddenly broke down or you need a single, manual piece of equipment, buying a used replacement part makes the most sense.
Keep in mind that some pre-owned ophthalmic equipment can be integrated with and possibly replace the technologies of two or three tools in your office, freeing up more space and streamlining your patient processes.  Depending on your current set-up, replacing a few pieces with "new-to-you" used equipment could upgrade the technologies and capabilities of your entire practice.
Cost-Effective Solution
Do you have a faulty AutoRefractor that is beginning to cause problems? Is your Slit Lamp on its last leg? You may be in need of an upgrade but unsure as to whether your office budget can handle the expense. Rather than pinching pennies for months to buy a new product or settling for a lower quality tool or lesser-known brand, consider purchasing used ophthalmic instruments instead. Gold Coast's used equipment is reasonably priced and extremely cost-effective. We offer top-quality tools that will fit any budget, for those opening their first practice or hoping to expand an existing office set-up.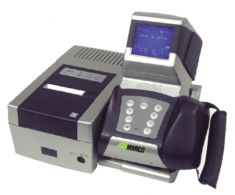 Used Equipment Still Means High Quality
At Gold Coast, we would never offer any tools that we would not use ourselves. Our factory-trained technicians carefully examine each piece of used equipment that comes in and determines whether it is capable of being resold or refurbished. Any used optometry instruments that do not meet our initial standards will never be shipped out to practitioners like you.
Following our initial evaluation, each product will undergo a series of stringent tests, including diagnostics, durability assessments, and quality assurances tests. Each piece of equipment is carefully tested using the original manufacturing standards. We want to make sure that every ophthalmic tool we offer is reliable, durable, and accurate. Our used ophthalmic equipment is consistently top-rated in terms of quality and performance.
Why Choose Gold Coast?
Gold Coast offers used ophthalmic equipment that you can trust. Buying used equipment through Gold Coast will give you peace of mind, as you know you are buying from a reputable company with credentials. Our company has been in the business of buying, selling, repairing, and servicing ophthalmic equipment for over 17 years. We understand what makes a product great, and how to take a pre-owned tool and make it look brand new. Our continued partnerships with top brands including Marco, Heine, OCULUS, Sonomed, and Volk have given us the training to repair and care for equipment so it remains in optimum working condition.
Gold Coast Ophthalmic Instruments, Inc. understands the the industry, and this expertise is reflected in the high-quality selection of pre-owned and refurbished equipment we offer. For a complete list of currently available used ophthalmic equipment, please contact us by calling (877) 701-3937 or filling out our simple online form for a prompt reply.
Contact Us
We would love to hear from you! Please fill out this form and we will get in touch with you shortly.