Gold Coast offers  support for your ophthalmic service needs.  We repair a variety of ophthalmic instruments.  Many times, we can provide loaner equipment to minimize downtime for your office.  Our Factory Trained Technicians are experienced in equipment operation, diagnostics, maintenance and repair.  Our technicians can service your equipment  at your office or it can be sent it for repair.  At Gold Coast, customer service is our top priority.
Schedule Your Service
Please explain the service required and the equipment (including make, model and serial# if available).
"*" indicates required fields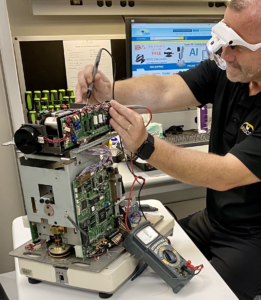 We offer reliable, timely and economic repairs of a variety of equipment, including, but not limited to, Projectors, Exam Chairs, Stands, Keratometers, Slit Lamps,  Hand-helds, Phoropters, Auto Lensmeters, AutoRefractors, Non-Contact Tonometers, and Goldman Tonometers.
Please contact us for a complete list of equipment serviced.
Our company also offers Trade-in, Pre-Owned and Refurbished Equipment options. Please see "Sell to Us" for more details.
Preventative Maintenance Service Plans
Gold Coast offers affordable Preventative Maintenance Service Plans to keep your ophthalmic equipment in optimum shape.  This smart plan will extend the life of the  equipment in your practice and keep your repair time to a minimum.  We offer Maintenance plans for up to 5 years. These Plans will allow your office to eliminate the uncertainty of the cost of repairs from year to year, while lengthening the service life of the instrument, lessen down time and ultimately save your practice time and money. Please contact us to discuss the option of a low-cost Maintenance Plan today.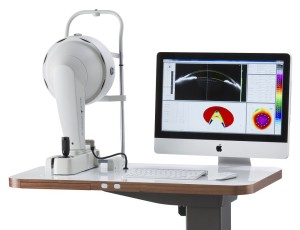 Moving, Office Relocation Consulting, Layout Strategy and Equipment Set Up Solutions
Gold Coast can assist in developing a logical and systematic move process for your practice. We can provide a budget friendly placement and remodel strategy of your office to facilitate the most efficient layout and use of the planned space.
Gold Coast also offers experienced moving and set up options to assure the move to your new office goes smoothly. Gold Coast's skilled technicians can securely move your fragile ophthalmic equipment. We will disconnect, pack up, transport and set up your optometric or ophthalmic equipment at the new location making this process as pain free and simple as possible.
Gold Coast offers service and sales you can trust. Contact us today to experience the Gold Coast difference!